On May 21, the President of the Republic of Uzbekistan Shavkat Mirziyoyev arrived in Andijan region.
The Head of the state visited "Kukhna Vodiy Bahori" farm in Altynkul district, where he got acquainted with the state of wheat and cotton development.
"Foreign countries, where climatic conditions are similar to ours, receive up to 70 centners of cotton. How? Working in science, approaching wisely. Taking into account the lack of land in Andijan, it is necessary to use it with double efficiency. There are thousands of unemployed, low-income people. We must evaluate our work through their eyes", the President said.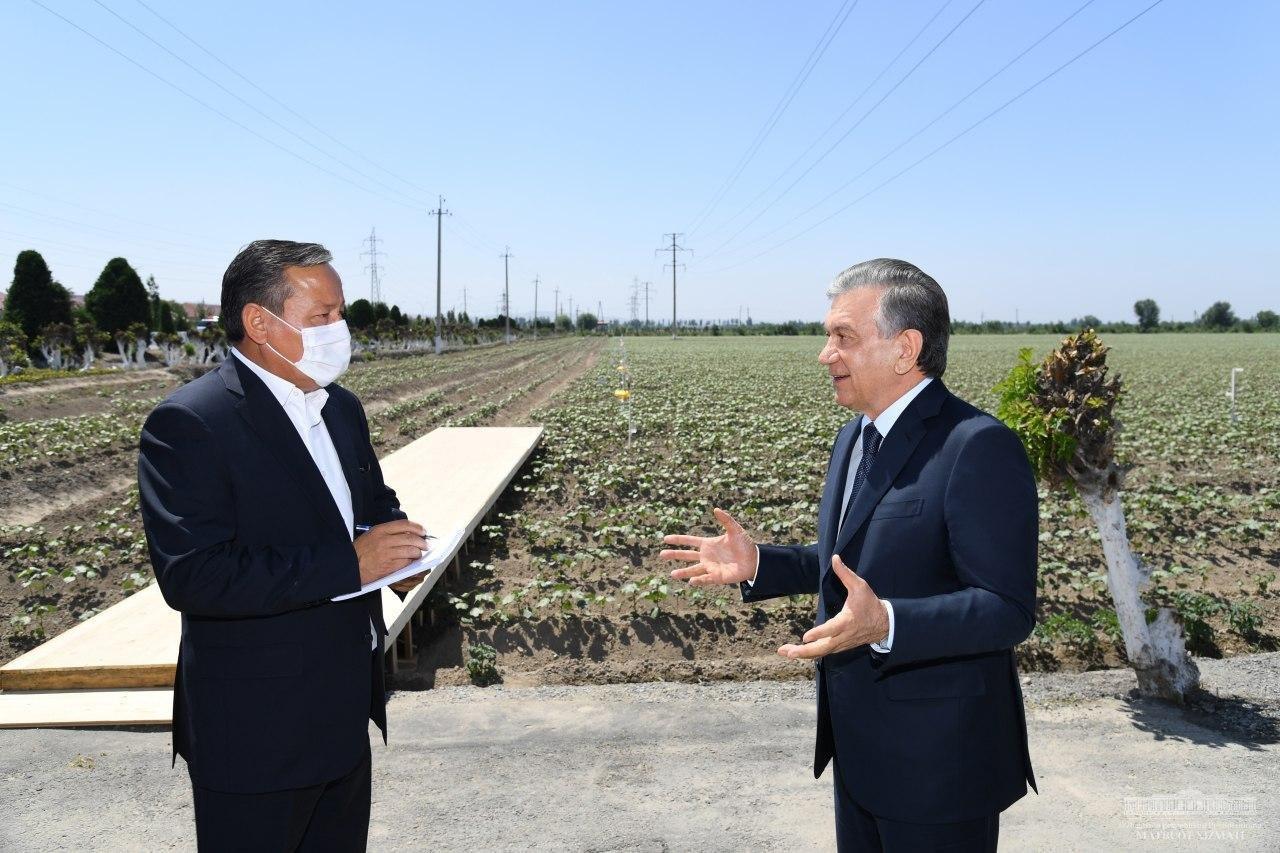 The Head of the state instructed to create Andijan experience in growing soybeans between cotton rows.
"The farmer should work in the farm not for the plan, but for income. If to plant soybeans, one can earn more than twice as much from one field and provide even more people with work. The oil and feed obtained from it are of high quality and are in demand in the market. Yes, this is hard. But there is no easy work", said Shavkat Mirziyoyev.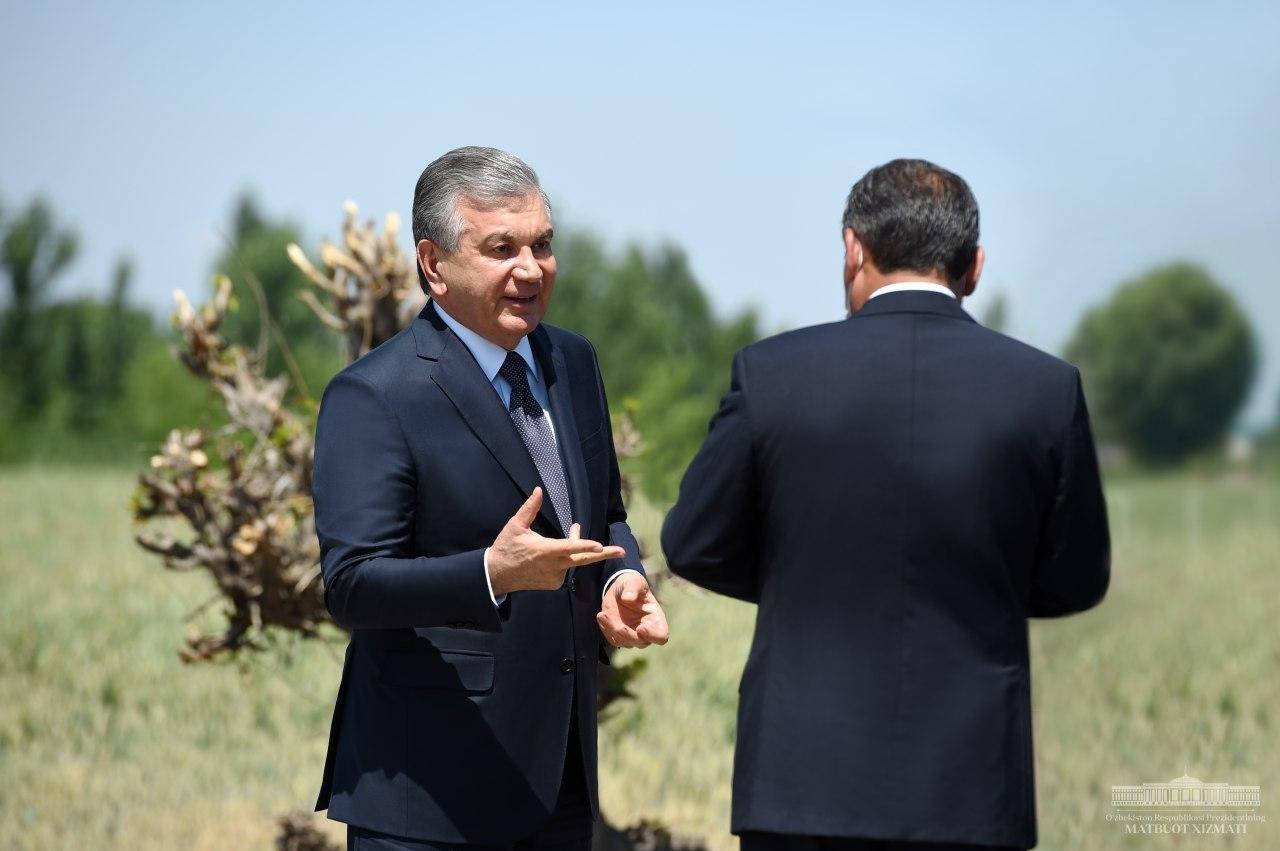 It was emphasized that for development of agricultural technologies it is important to create a higher education institution in the agricultural field on the basis of Andijan regional branch of Tashkent State Agrarian University.
The total area of "Kukhna Vodiy Bahori" farm is almost 76 hectares. This year it is planned to procure an additional 20 centners of grain and 10 centners of cotton per hectare. Grain yields are expected to be 81 centners per hectare.
The farm employs 60 people on an ongoing and seasonal basis. Livestock and beekeeping have been established.
Presentation of projects on development of cotton, grain, fruit and vegetable clusters, as well as various areas of animal husbandry, was also held here.
The Head of the state also became familiar with a mobile agrochemical laboratory based on a converted bus.